Mettupalayam Taxi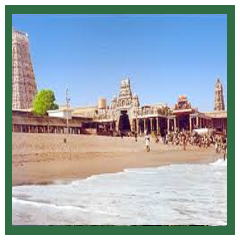 Mettupalayam Taxi

Our Mettupalayam Taxi is operating 24/7. Our only aim is to fulfill the customer needs. We offer excellent services. Reach us for better services ever. How does a child draw scenery? With a backdrop of mountains, some green fields, and a river flowing across. This is exactly how the pretty, little town of Mettupalayam looks like in reality. And we Mettupalayam Taxi assist you in reaching all the attractive destinations of Mettupalayam at affordable cost. The river that cuts through this town is Bhavani, and the mountains that provide for the stunning backdrop are none other than the Nilgiris. Mettupalayam is known for being home to some quaint temples and cultures. Willing to go on a traditional journey? Then Mettupalayam Taxi is your right destination. There are not many places to see in Mettupalayam, but whatever is there, is simply breathtaking. One of the most prominent temples in Mettupalayam, the Vana Bhadrakali Amman Kovil is a huge crowd magnet, dedicated to Goddess Kali. The gory, annual Kali Festival that involves large animal sacrifice by the tribes and people of Mettupalayam, takes place at this very temple. To enjoy comfort travel at best prices hire Mettupalayam Taxi. Apart from the various, strange religious places to visit in Mettupalayam, there are bewildering trekking and picnic spots located in and around Mettupalayam, of which, the Law's fall steal the limelight, handsdown. It is an ideal place for shutterbugs, families out for a picnic, or lovers seeking some peaceful time. Amongst the various phenomenal places to visit in Mettupalayam, the Black Thunder Water Park is the most sought after weekend getaway and kids recreational spot. Mettupalayam Taxi is very much client-oriented and we make your trip more memorable. Well, the town may be small in size, and is often overshadowed under the grand image of the neighboring towns of Ooty, Coonoor and Kotagiri, but the amount of sightseeing and experiences it offers, it is simply ironic. Relish your trip plan with Mettupalayam Taxi.

South India Temple Tour

This travel package takes you to all the important temples in South India. It allows you to experience the rich temple culture and architecture that has flourished in the South for centuries. Combatore Ooty Taxi offer, southindia temple tour, one day temple tour package, group temple tourism, Tiruvannamalai Girivalam Temple tour, Tiruvannamalai One day car rental, one day temple tour car rental, temple tour taxi, etc.....
Temple Tour Packages and Mettupalayam sightseeing places
Mettupalayam to Coimbatore Taxi Service
Mettupalayam to Ooty Taxi Service
Mettupalayam to Mettupalayam Railways
Mettupalayam to Nilgiri Mountain Railway
Mettupalayam to Black Thunder
Mettupalayam to Then Thirumalai Temple
Mettupalayam to Subramaniar Temple
Mettupalayam to Arulmigu Vana Badra Kali Amman Temple
Mettupalayam to Kurunthamalai Temple
Mettupalayam to Doddabetta
Mettupalayam to Ooty Lake
Mettupalayam to Avalanche Lake, Ooty
Mettupalayam to Emerald Lake, Ooty
Mettupalayam to St. Stephen's Church, Ooty
Mettupalayam to Mukurthi National Park
Mettupalayam to Stone House, Ooty
Mettupalayam to Government Museum
Madurai Meenakshi Amman Temple Tour
Mahabalipuram Temple Tour Packages
Mettupalayam to Rameshwaram Temple Tour Packages
Mettupalayam to Kanchipuram Temple Tour Packages
Mettupalayam to Kanyakumari Temple Tour Packages
Mettupalayam to Tirupathi Temple Tour Packages
Mettupalayam to Tanjore Temple Tour Packages
Mettupalayam to Trichy Temple Tour Packages
Mettupalayam to Tiruvannamalai Temple Tour Packages
Mettupalayam to Palani Murugan Tour Packages
Karamadai Ranganathar Temple
Mettupalayam Bathirakaliamman Temple
Pollachi Masaniamman Temple Tour
Mettupalayam to Thiruchendur Murugan Temple Tour Packages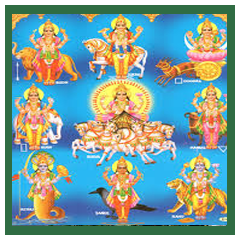 Special Navagraha Temple Tour Packages - 1Night / 2 Days
Day 1

From Coimbatore to Thingaloor (Chandran), Alangudi (Guru), Thirunageshwaram (Raghu), Suriyanar Kovil (Suriyan), Kanjanoor (Sukkran) Then Night Halt at Mayiladuthurai
Day 2

From Mayiladuthurai to Vaitheeswaran Kovil (Sevvai), Thiruvenkadu (Bhudan), Keezhaperumpallam (Kethu), Thirunallar (Sani) and Arrive to Coimbatore.
For packages, questions or comments for Car Rental Ooty to Kodaikanal, Just Mail Us or Call Us coimbatoreootytaxi@gmail.com, +91 98430 49975.
Coimbatore taxi - ooty taxi click here